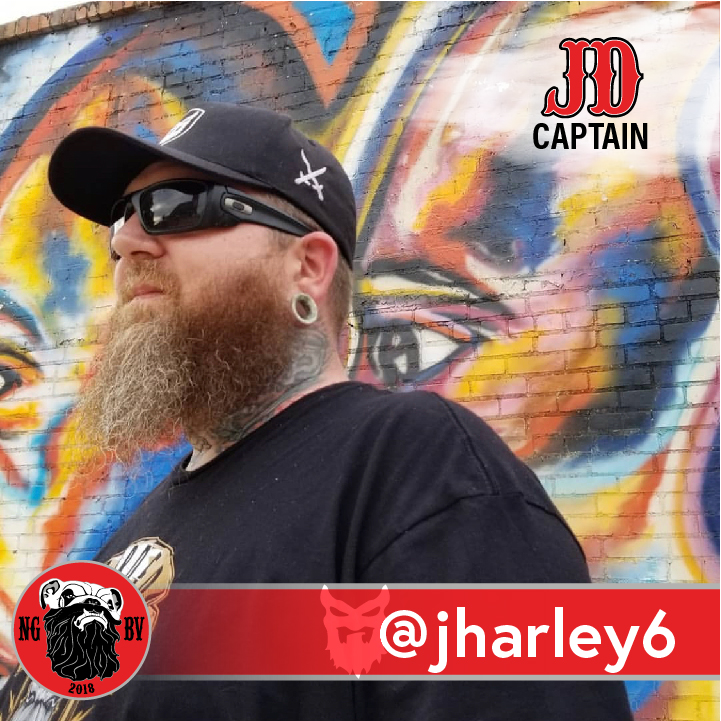 JD - Captain
Originally from El Paso, TX, he now resides in Buford with his girlfriend of 10 years and her two sons. JD is an Army Veteran and freelance consignment artist who has been involved with The Bearded Villains since 2016.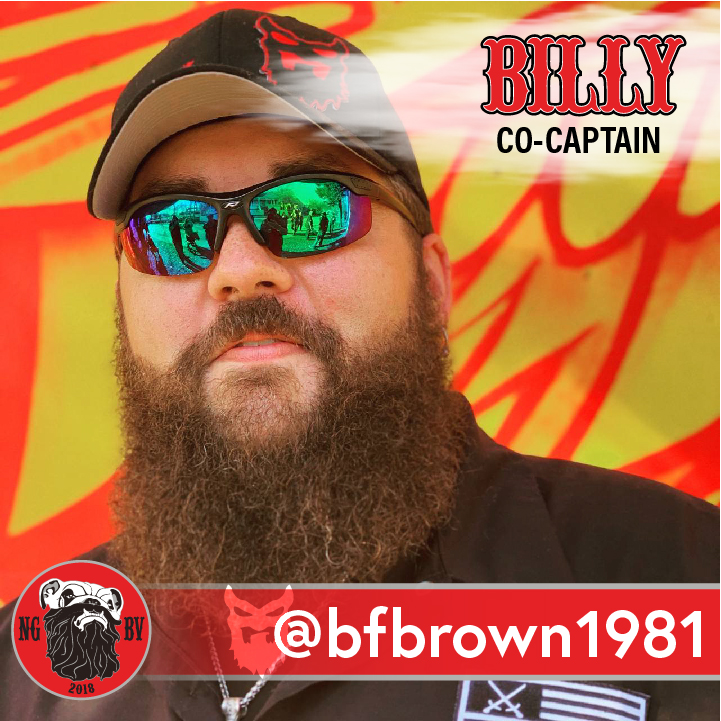 Billy - Co-Captain
Billy is our second in command as well as our Events Coordinator. Responsible for planning all future events, charity work and family days. Originally from Asheville, NC, he now resides in Loganville, GA with his wife of 9 years and 3 beautiful daughters. Billy has been involved with The Bearded Villains for 3 years and loves spending time with and doing charity work with his Brothers.
Pirate - 1st Lieutenant
Pirate is our 1st Lieutenant. Married with 3 children and currently resides in Cumming, GA. He is a U.S. Navy Veteran that enjoys spending camping and spending time with his family. Pirate has been involved with The Bearded Villains since 2015 and has said "I have seen so many amazing things happen through this Brotherhood. It's incredible. It is always a humbling experience when we get to do charity work together. The Brothers I have met along my journey are like family to me."
Travis - 2nd Lieutenant
Travis is our 2nd Lieutenant. He is 32 years old and married. Originally from Flowery Branch, GA he now resides in Hartwell, GA. Travis works in Industrial Sales and enjoys golfing and weightlifting in his off time. He has been involved with The Bearded Villains for about 5 years. When asked what he enjoys most about The Bearded Villains, he said "I love the element of brotherhood and working the charity events. Charity is why I joined the BV!"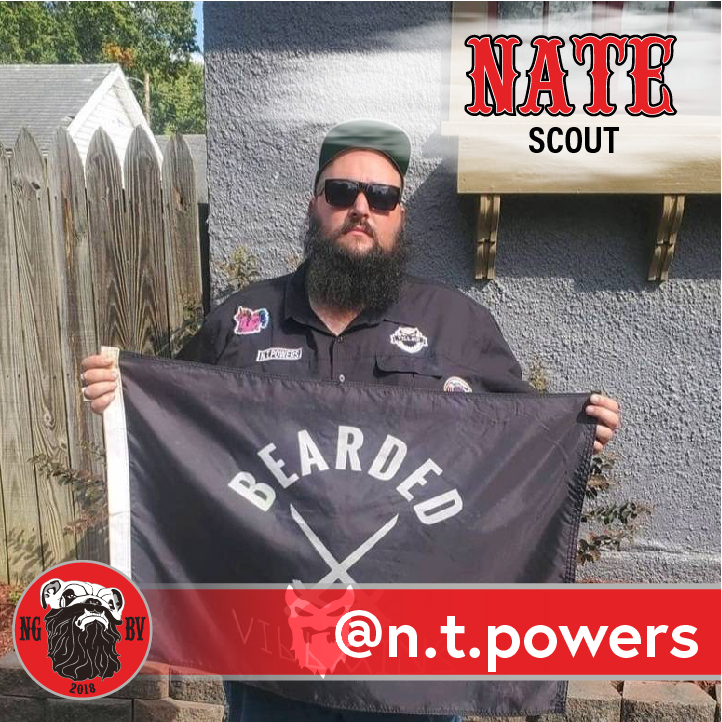 Nate - Scout
Nate is our Scout. Responsible for scouting for new members and helping them along their journey. He is 30 years old and lives in Athens, with his wife of 11 years and their two pitbulls. Nate is a welder by trade and currently works as a weld inspector for Caterpillar. He has been involved with The Bearded Villains since 2018. When asked what he loves most about the BV he responded; "I love the feeling of brotherhood and being able to do seemingly small things, that actually make a huge difference."
Matt - Treasurer
Matt is our Treasurer. Born and raised in Madison, GA. He has three children, ages 19, 17 and 14. Matt joined The Bearded Villains most specifically from the brotherhood and unity. When asked what he likes most about the BV, he's said that he appreciates the unconditional respect given to him by his Brothers. Always respected and never judged.
Josh - Digital Media Officer
Josh is our DMO and responsible for maintaining our Instagram, Facebook, Website and Edits. Josh grew up in Buford and now lives there with his wife of 4 years and two kids, ages 13 and 12. He is a graphic designer and sign fabricator by trade; in the sign business for nearly 20 years. His favorite things about The Bearded Villains are the incredible feeling of true brotherhood as well as being able to do charity work for his community.